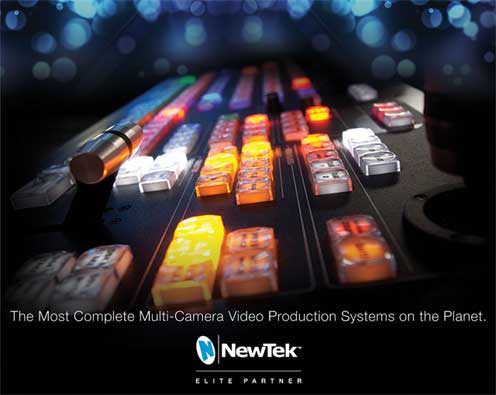 Due to manufacturers restrictions
we can't post our low price on our website . For the best price on Tricaster
Call for 1 800 379 7267
And Mention Promo Code MP2021
f
DVS Direct is your one stop shop for Newtek. For over 28 years we have been selling Newtek Products and are one of Newtek's Top Elite resellers . We are a Newtek Elite Service Provider and Authorized Parts Distributor. We offer the highest level of service and support and are an A+ Rated Better Business Bureau Accredited Business.
Please call 1 800 379 7267 and check with us on price before you order.We are very competitive we may be able to save you some money !!!
Click here to Check out our used and B-Stock inventory for extra savings . Units come with full 1 year warranty Parts and Labor
With our experience DVS Direct can answer your questions and find you the right TriCaster to fit your application. All Our Tricaster Pro Line models include NewTek's NDI upgrade. Give us a call at 1 800 379 7267 or email us at sales@dvsdirect.com with any questions you may have. We also offer many unpublished special prices on select models .