TriCaster Mini With our New PLP Mini road case
Our New TriCaster MIni PLP Road case is the perfect way to make your TriCaster Mini Mobile. It includes a 22" 1920 X1080 HD monitor . Easy access to the Computer and I/O ports makes setup quick and easy. The Mini is protected in our proprietary shock mount in the case . The control surface is stored for easy access along with the keyboard mouse and power brick. And everything starys hooked up saving wear and tear on the connectors. No more getting to the job just to find you forgot to bring the accessories. Plus with our pull out handle and wheels moving it around is easy too.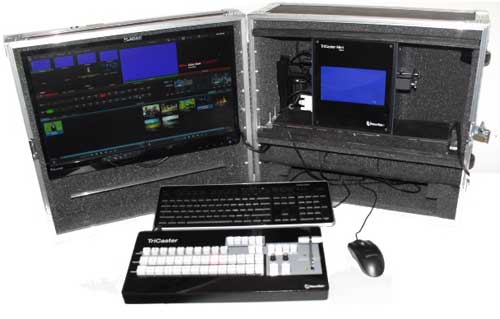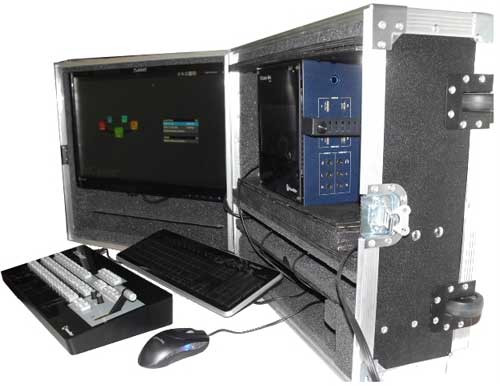 Here you see the system from the side. The Tricaster is mounted between 2 Shock mount foam brackets for extra protection during transport.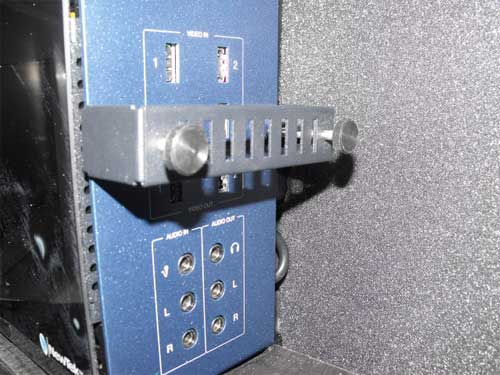 Easy access to the Power Button and input/output connections
---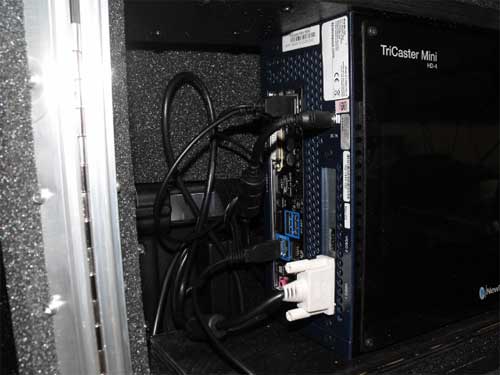 Here are the computer connections with easy access to the USB and NETWORK connections. The Power supply for the TriCaster Mini is mounted in the rear. The Monitor DVi Connector is permanently connected reducing wear and tear on the connector or the possibility of bent pins .
Here you see the system with all components stowed for transport. Everything is connected and ready to go except the the USB connector to the control surface.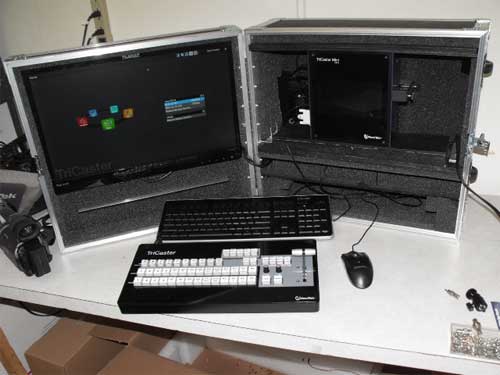 System shown power on and ready to go. The Monitor is a 22" 1920x1080 full HD res.
Case Shown Closed for Transport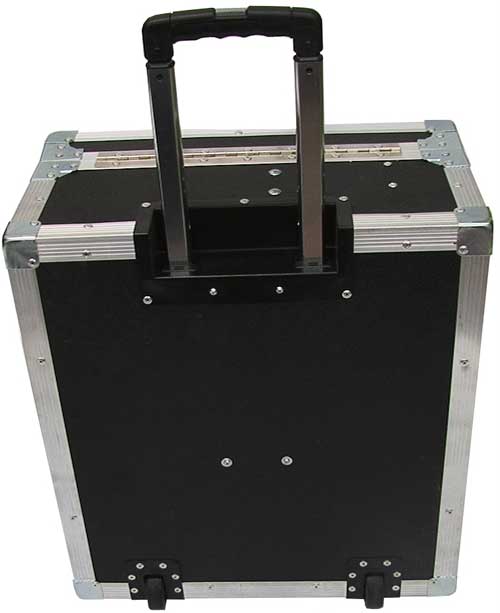 Here you can see the Pull out handle and wheels built into the case . This allows for easy Transport of the system .
\